Solterra Apartments Residents Support Your Local School and Restaurants in Scripps Ranch
Support Miramar Ranch Elementary School and our local neighboring restaurants in Scripps Ranch!! Solterra Ecoluxury Apartments is proud to be a part of a great part of San Diego. Miramar Ranch Elementary School is hosting a fund raising event at Loving Hut right down the street on Thursday January 16th. Any dine in purchase at Loving Hut will donate 15% of your purchase back to the school. Make sure to print out the coupon before you go.
Restaurant nights are an easy way to help raise funds for our schools and being one of the best apartments in San Diego we like to do our part! Each month the FFA teams up with an area restaurant. By patronizing that restaurant on the scheduled day and presenting the Restaurant Nights flyer, the school earns a percentage of each sale.
It's a great program, a good excuse to not cook, a fun activity, and it benefits Miramar Ranch Elementary!
Be sure to take a flyer with you in order for our school to receive a percentage of your purchase.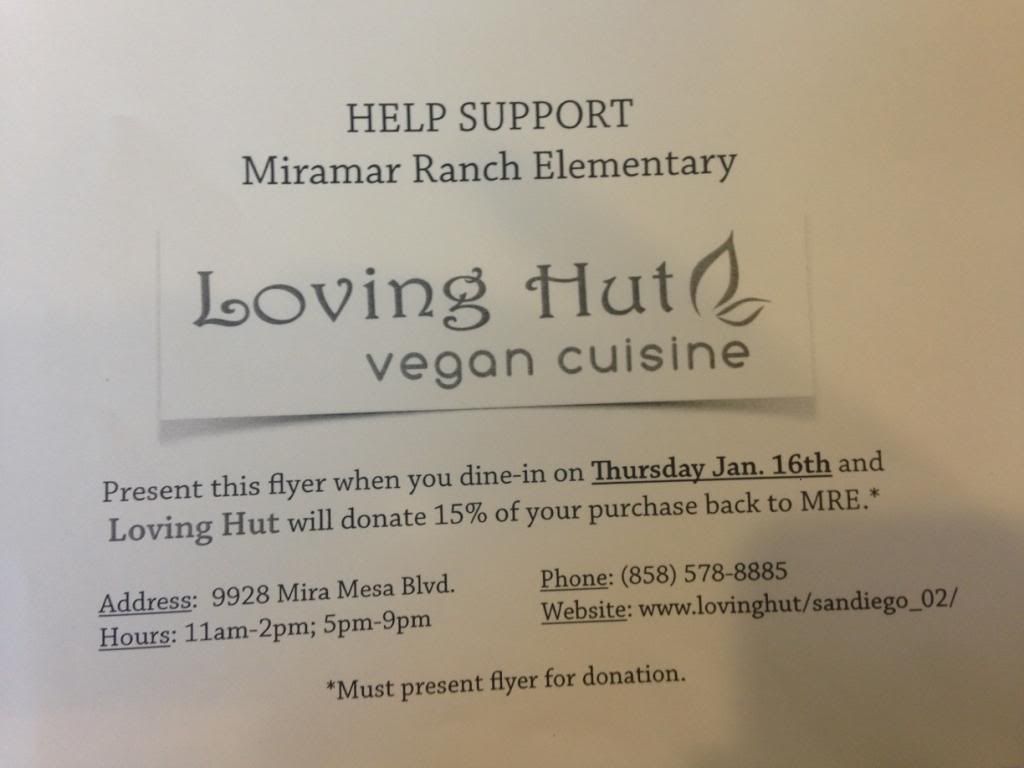 Check out Loving Hut's Menu at: http://www.lovinghut.us/sandiego/menu.html