5 Gadget Gift Ideas For Fathers Day
Oh my Gosh Solterra! I just realized that fathers day is this Sunday!! As I scramble to find a good gift idea for my father check out his blog with the 5 best gadget gift Ideas for dad this year!!
1 Razer Kraken 7.1 headset
Great for a dad who loves online gaming or who just needs a quality set of headphones and a solid microphone. The microphone on the Kraken headset ($99) is retractable and can be flipped into an earpiece when not in use.
2 Laser Guided Neck Tie
Leave it to the folks at ThinkGeek to make the most cliched Father's Day gift in history more geeky. With a Class II laser pointer, this tie ($29) makes the most boring presentation feel like a "Star Wars" Jedi fight.
3 Logitech Harmony Smart Control
"Where's the remote? No, not this one. The other one." If dad's ever said that, a universal remote is the answer. Lots of reviewers like this one from Logitech ($129), which works with your Android or Apple phone. It lets you control up to eight devices, including gaming consoles
4 Mastrad A01900 Purefizz Soda Maker
Sure, dad considers himself a grill master. But can he make his own soda to go with the grub? The Purefizz ($79) is well-reviewed, portable and lets you make soda or seltzers for half the price of canned drinks.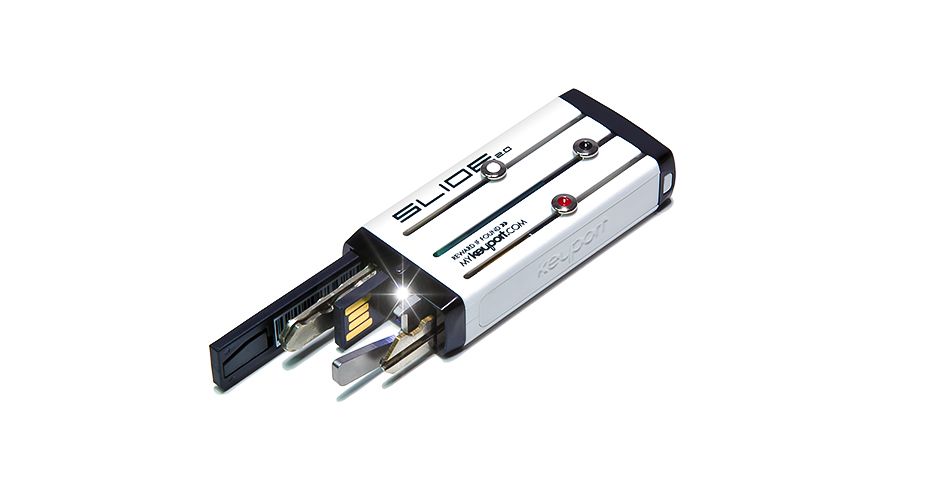 5 Keyport Slide 2.0
Sort of a Swiss Army knife for keys, the Keyport Slide is about the size of a matchbox when closed, but can hold up to six keys or similarly sized tools. The models from ThinkGeek ($59-79) come loaded with a flash drive, bottle opener and minilight.